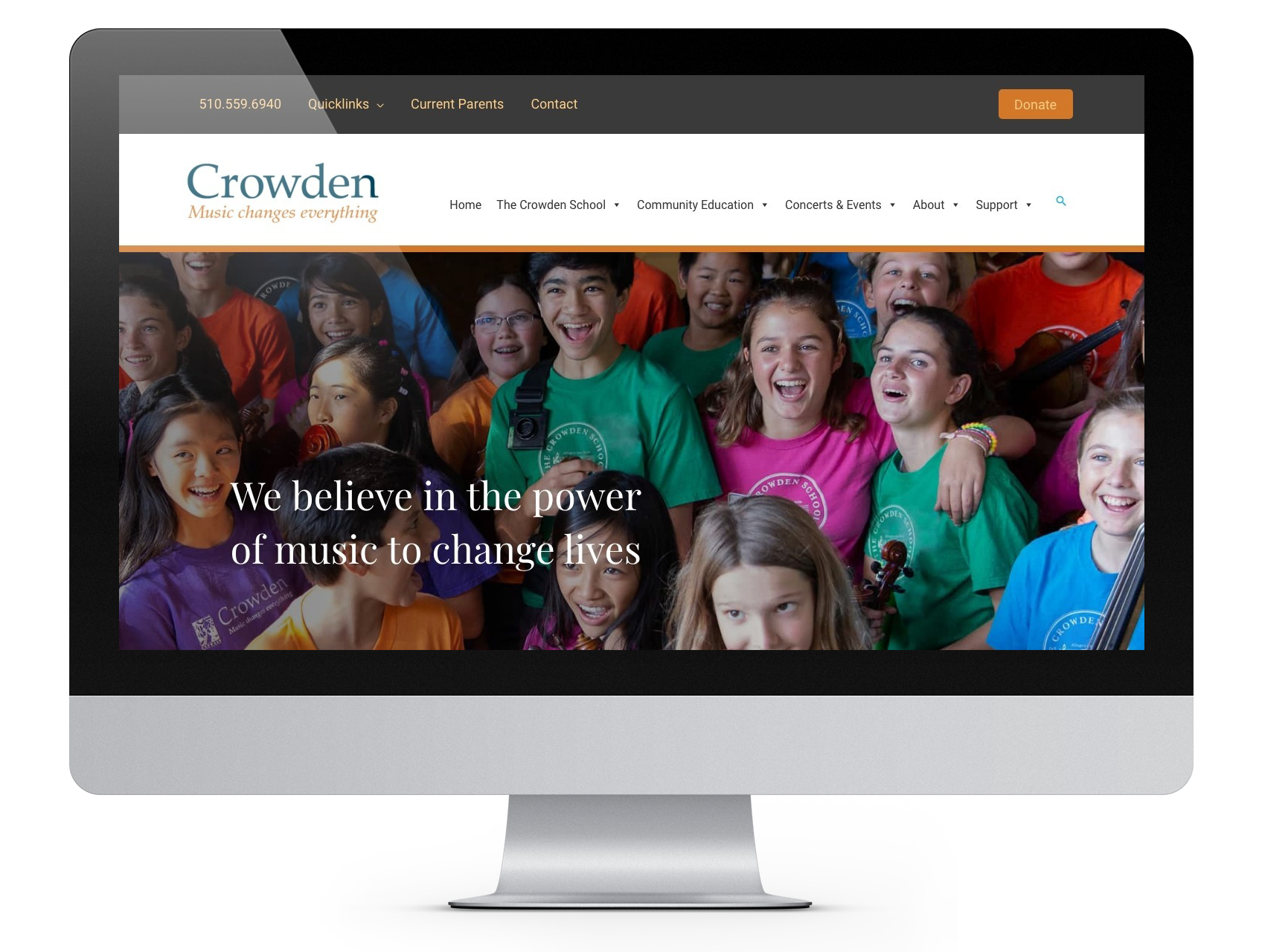 Crowden Music Center's music-focused education programs include a groundbreaking school for children, alongside a wide array 
of community music education programs.
The varied nature of the two separate divisions causes confusion for users of the site, who couldn't tell where to find key information. A new website was needed, with modern design and clear, updated information architecture to help different audiences interact successfully with Crowden Music Center.
Establish the the idea that the music school and the community education program exist under the same umbrella and give users clear visual cues as to how to explore them. 
By using an iterative development method, we test the site with a representative audience, we redesign to adjust to feedback, and repeat. Use results from UX testing and task analysis to construct menus and hierarchies that reflect those data. 
The site now clearly establishes where the two main ecosystems exist—the places they overlap, the ways they are different. Finding information—from how to sign up a 10 year old for beginning violin to where to how to apply for financial aid—is easily accomplished.  
Designed with the user in mind
Visual clues on the home page immediately direct the user to two equal but different offerings. A filterable events section reminds users that Crowden is a busy, vibrant institution with something going on almost daily. The continuous line iconography was chosen to contrast with the formal typography and palette to mix tradition with a sense of improvisation and artfulness.
Custom post types for community class offerings and a filtered search allows users to find the community education classes they're interested in a seconds.
© 2020 Sara Waters Design Group | 925.366.4038