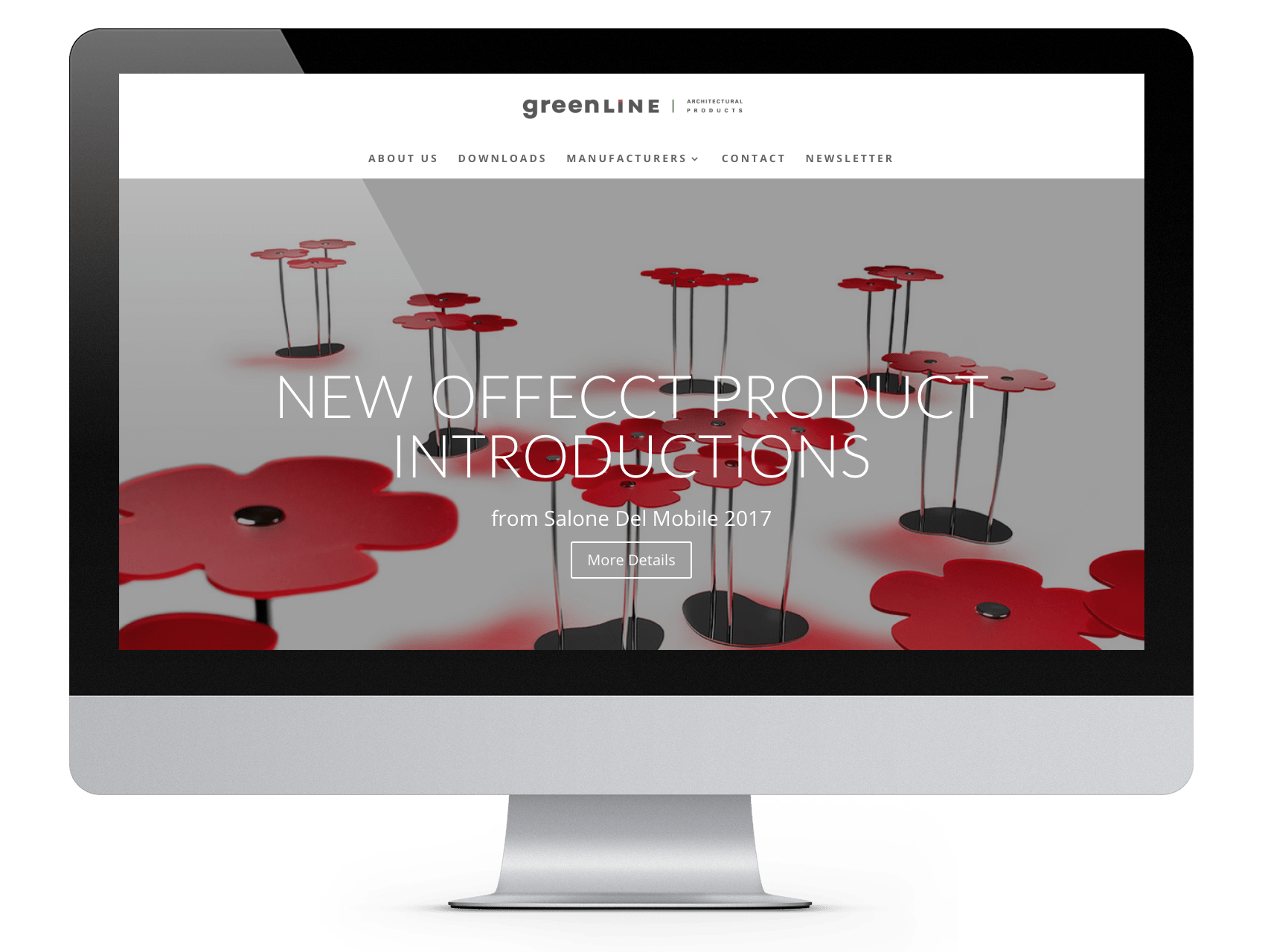 GREENLINE ARCHITECTURAL PRODUCTS
Representing manufacturers that promote original design of acoustical products and commercial furniture.
Greenline represents world renown and cutting edge makers like Offecct, Baux, ASI and Meltdown Glass. 
THE BRIEF:
Simple, clean, and above all, modern
World class architectural firms are showcases for the latest in modern furniture design and manufacture. Why? Obviously, companies that design spaces need to pay attention the spaces in which they work and do their business.
Greenline Architectural Products was founded by an architect who understands the needs of her fellow architects. Thus, GAP represents some of the world's most reputable, modern furniture makers and acoustic tile designers, namely Swedish firms Offecct and Baux, and has recently added ASI and Meltdown Glass lines as well. The GAP website needed to be a compatible showcase of its own to promote these  highly touted and sophisticated product lines.
© 2020 Sara Waters Design Group | 925.366.4038