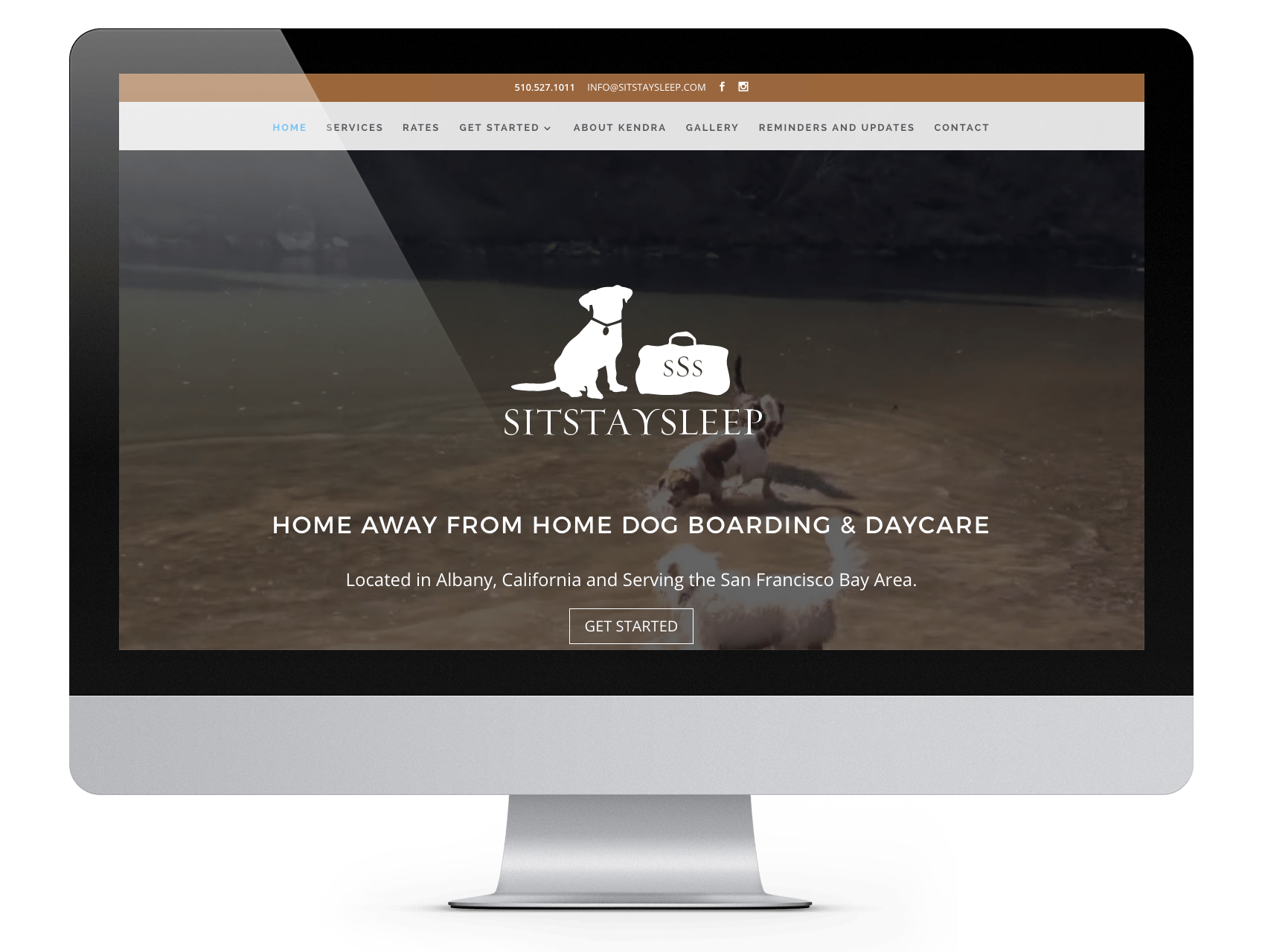 SIT, STAY, SLEEP DOG BOARDING & DAYCARE
A Bay Area photographer expands her canine passions to include boarding and daycare
Kendra Luck, also known as the Dogumentarian, makes a foray into a competitive dog boarding market.
CEI is a PACE program serving Oakland and surrounding communities in two counties. Their client base is growing along with a need for elder services. Their current website was out-of-date, difficult to navigate, resulting in lost leads and frustration for both users and staff.  The challenge was to create a better user experience or an audience with multiple, varied needs which would result in more traffic, more qualified leads and happier users. 
First, we enlisted our UX guru, Nikki, to assemble a group of test users and come up with a definitive plan for a design that met their needs. From there, we developed a UI that was clean, friendly, responsive and accessible. Another round of UX testing was performed post-launch to solidify the initial UX strategy and make adjustments where needed. It's all about making the website a joy to use.
Within a few days, traffic was up, CEI received more inquiries from the web site than they had for months. Follow-up UI testing showed that users found the site to be as easy to use and clear information-wise, as they requested during initial testing. We anticipate great things ahead for CEI with their website as their main marketing tool, enabling them to continue to do great things in the world. 
Designed with the user in mind
Final pages were designed based on information flows and hierarchy determined by extensive UX testing. Navigation was kept simple with a minimum of categories. Main navigation was determined by thorough task analysis. For example, "Question Center" became a top level destination after UX found that typical users had a need for answers to a wide range of questions, and that they didn't want to have scour the web site to find them. The term "FAQ's", while a standard term of art on the web, was further simplified to "Question Center" to address this need more directly.
Top level pages like "Life with CEI" take users on a narrative journey that address key points raised in UX research. By the time the user reaches the bottom of the page, they've learned about the CEI program, what daily life consists of, how the program is financed, how to get started, and a method of contact in an easy-to-follow flow of information presented simply, cohesively and with clear calls to action.
© 2020 Sara Waters Design Group | 925.366.4038