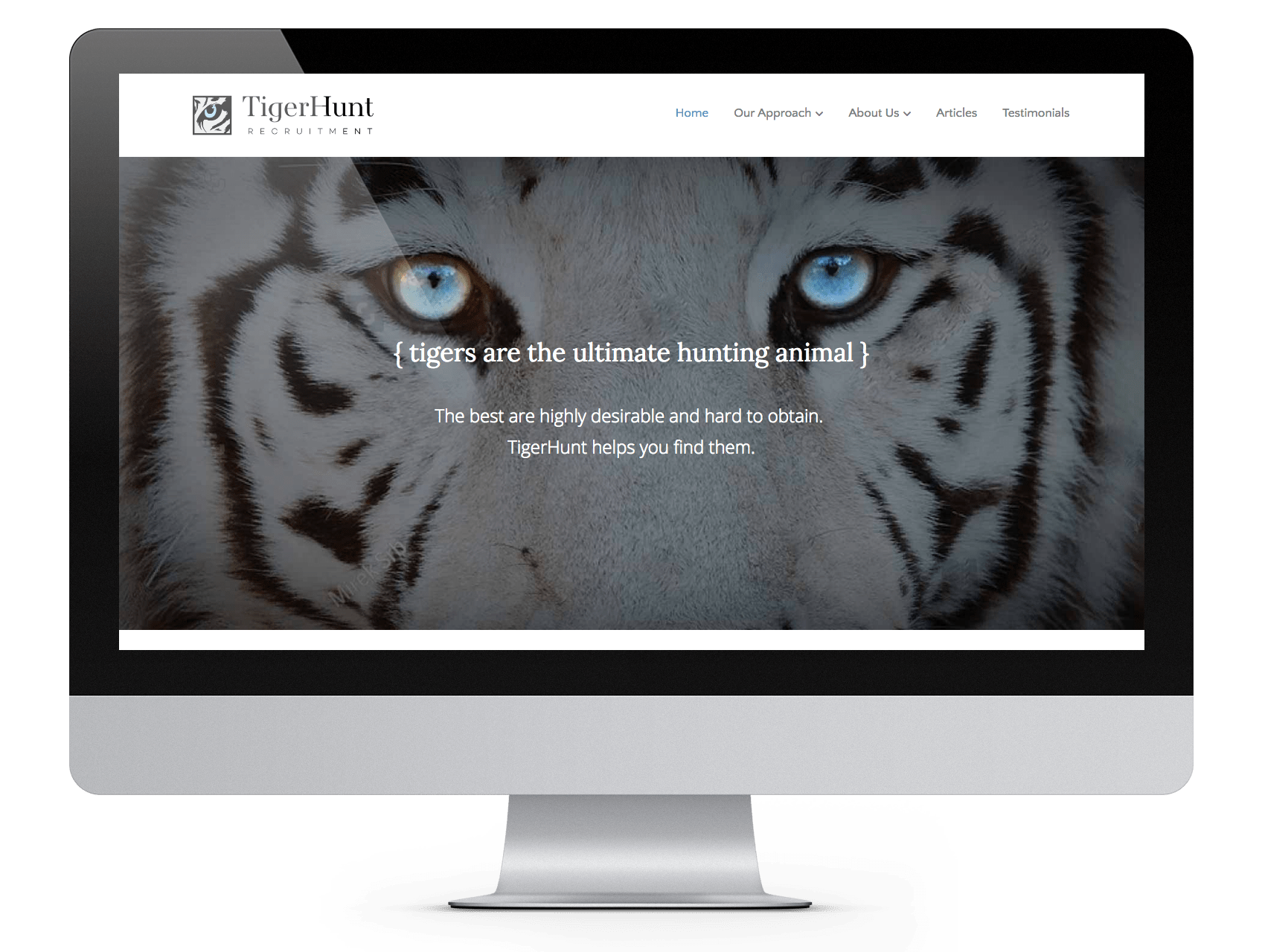 Tigerhunt uses state-of-the-industry tools to achieve phenomenal results 
THE BRIEF:
Personality, uniqueness of approach, professionalism
Tigerhunt came to us with a solid vision of who they wanted to be. They had decades of experience in the sales management and human resources spaces but need a way to differentiate themselves in a crowded market.
We started with a brand direction that spoke to their hands-on approach to recruitment, their tenacity and passion for what they do. Thus the tiger image, an apt metaphor for the process of finding highly qualified, tech industry executives.
© 2020 Sara Waters Design Group | 925.366.4038