WEB, PRINT, LOGO & BRANDING IN THE
SAN FRANCISCO BAY AREA
An Eye for Design
An Ear for Business
A few samples of what we've been up to lately.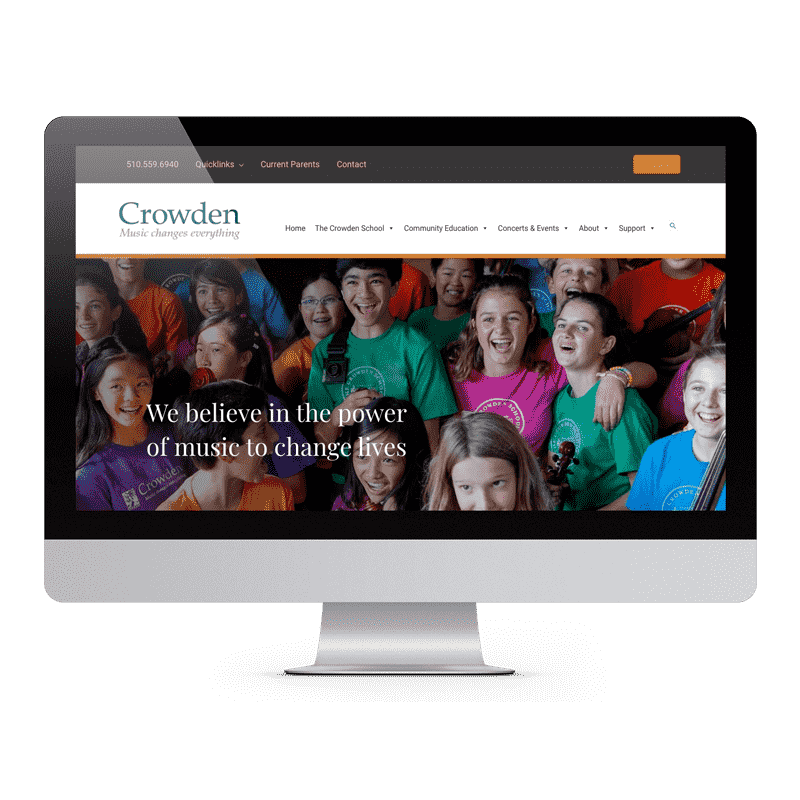 Crowden Music Center
A famous Berkeley music education institution gets an online facelift.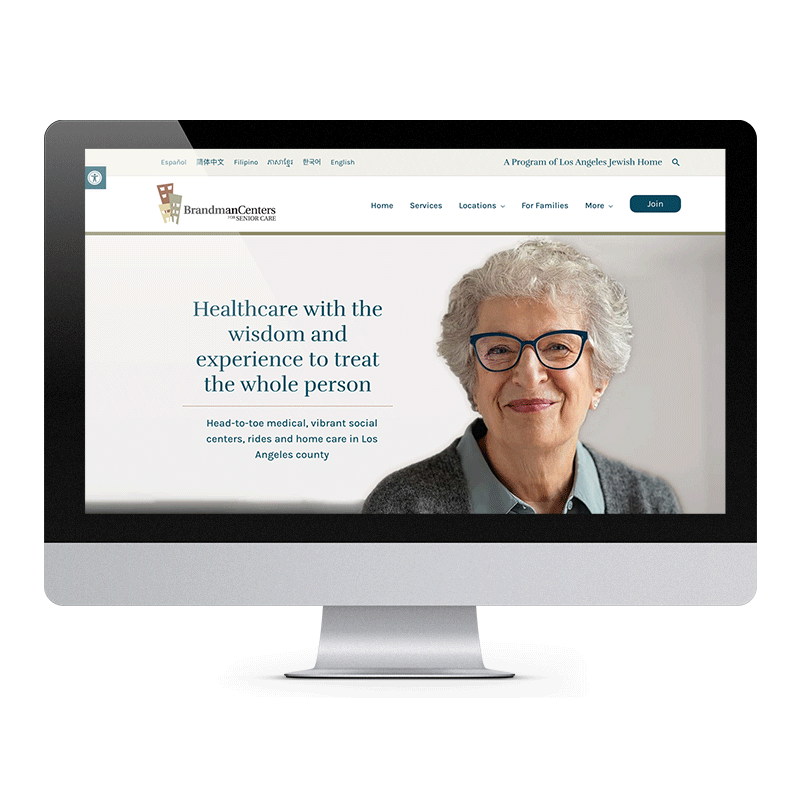 Brandman Senior Care
Los Angeles PACE Program website redesign hits the ground running on Day 1.
Web Site Design
We specialize in WordPress development and create web sites for non-profit and for-profit organizations of all sizes, both conventional and e-commerce. We wrap in thoughtful UI and market strategy in every project. 
Logo Design & Branding
Whether you're starting up, starting out, or re-visiting your brand we can provide a fresh perspective and a wholistic vision. It's your organizations' face to the world, after all, and too important to compromise on strategic and quality design.
Print & Packaging
Honestly, we cut our teeth on print design and we bring that kind of attention to detail and painstaking precision to all our work. We do annual reports to marketing collateral to poster and ad design. 
Hosting & Maintenance
Web sites developed these days need looking after to keep them up-to-date, secure and performing. We host and/or maintain 20+ sites in addition to providing graphic support, which frees up their owners to run their businesses. 
Awww....
...the feeling is mutual.
We're all ears
Tell us what you're building and we'll tell you how we can help you bring it to life. 
SARA WATERS DESIGN GROUP RULE
"Work really hard and be nice to people."
We started out in 2001 with a few simple rules. We like to think we're still here today because we try to adhere to those values. A major project can mean we engage with clients for the long haul. That's when working relationships really matter...
AN OVERSIMPLIFIED VERSION OF
How we work
Okay, so it's a little more complicated than this graphic and frankly the process rarely happens the same way twice but—it always starts with listening. Always. We begin from the assumption that you know more about your business than we do.